Michael Doherty| Posted on Aug 22, 2023
Dulcie Taylor is a singer and songwriter who put out her first album, Other Side Of The Bed, more than twenty years ago. She has since followed that with several other albums, the most recent being 2018's Better Part Of Me. In 2021 she released Rediscovered, an EP on which she revisited songs from throughout her career, from that first album through Better Part Of Me. She has now followed that with another EP, Edges Of Silver, which features original material, written or co-written by Dulcie Taylor.
Joining her on these tracks are Damon Castillo on electric guitar, bass and keyboard; George Nauful on electric guitar, rhythm guitar and backing vocals; Dominic Castillo on electric slide guitar; Bob Gross on bass; Jason de Couto on piano; Andrew Schwartz on keyboard; Kristian Ducharme on organ and keyboard; Paul Griffith on drums; Sean Sullivan on drums; Bob Cutarella on drums; and Scott Breadman on percussion.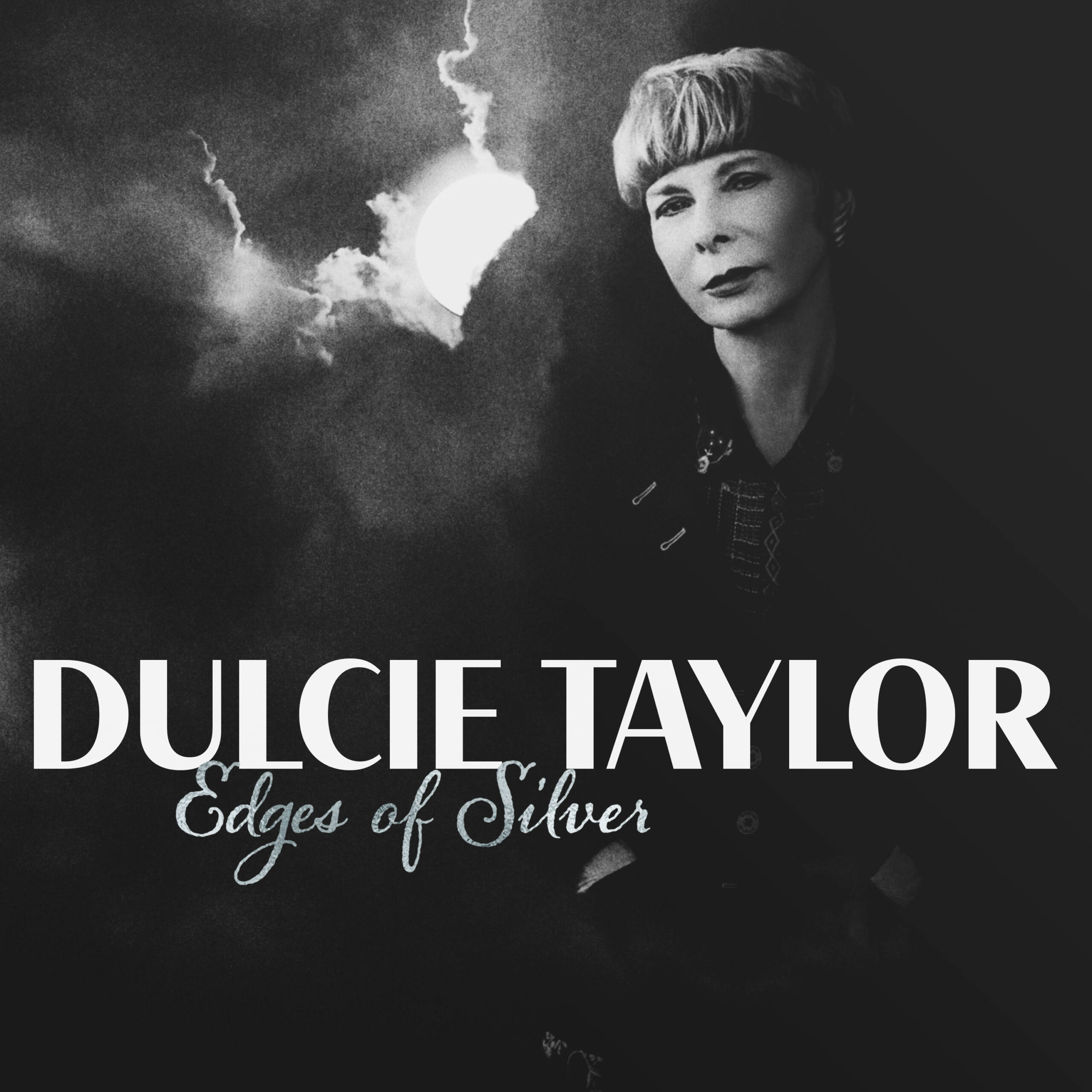 As Dulcie Taylor mentions in the disc's liner notes, "most everyone has the back beat in his blood." Indeed. And the disc's opening track, "Backbeat In His Blood," sets a scene, the time of the person's birth, the music connected to the time, the time connected to the music. "Mantle was at the plate/Elvis was young and gorgeous/When he was on the way." She mentions several things from the 1960s, including "The Beatles, Woodstock, Vietnam, the Summer of Love." People cannot help but be shaped by those events and times, nor can they help but have the back beat in their blood. Rock and roll and rhythm and blues are now a part of us all. I imagine the music has had an effect on the way we think, the way we move, the way we approach events. This track features some nice guitar work. It was written by Dulcie Taylor and George Nauful. Dulcie Taylor switches gears then with "We Almost Got It Right," a softer, more intimate song, her vocals supported by acoustic guitar. "We didn't know what we were doing/But God knows we tried/What kept us going for it/Was sometimes we almost got it right." I love the honesty of those lines. This is a sweet and sad and beautiful song that looks back at a relationship. "I hope you have what you need/I like to think sometimes you think of me."
"Soft Place To Fall" begins in a tough place, a moment of anxiety, when the struggle seems to be the dominating force in life, when all around there is darkness. What is needed is a friend, someone to reach out and pull us out of the abyss, even if only for a moment so we can catch our breath and take a look at things from a quieter perspective. And that's what this song offers. "Can't find the key, hard to breathe/And the air is growing thin/Call me, you know I'll be/Your soft place to fall." This track features some really nice, expressive guitar work, particularly during that instrumental section in the middle. I think we can all appreciate these lines: "Just hold me close/Come on and dance with me/Move to the beat of the music we hear/Wrapped up in a dream/When it feels like the world/Ain't nothing but trouble and war/What can you do when the news/Is worse than the night before." Dulcie Taylor offers a heartfelt vocal performance. I like that soulful backing vocal work too (Taylor does some of her own backing vocal work). We all need a soft place to fall, because we all fall at times. This song was written by Dulcie Taylor and George Nauful.
When I first looked at the track list for this EP and saw a song titled "Sometimes Love Ain't Enough," my brain answered with Peter Mulvey's voice, "If love is not enough, then what's enough?" On 2021's Rediscovered, as I mentioned, Dulcie Taylor chose to revisit some earlier material. On this new EP, she chooses to revisit just this one song. And actually it is one that she had included on two previous albums – Other Side Of The Bed and Diamond And Glass. This track begins with a contemplative feel to the guitar work, setting the mood. "There are long stretches of time/When I forget you were ever mine/Then some scene plays in faded light/Grainy film in black and white." Interestingly, both the cover to this album and the one from Other Side Of The Bed feature black and white photos. This is a song of a relationship that has ended, and so the lines "Full of hopes, full of dreams/We were sure love was all we'd need" are quite sad. Those lines hit us perhaps harder than others, for of course a line like "Full of hopes, full of dreams" should be a very positive one. I love Jason de Couto's work on piano. The EP concludes with "Something Bright," another serious number about a troubled relationship. This song gives the disc its title in the lines, "We look up, searching for the light/Edges of silver in the sky/Promise the moon is out there somewhere bright." In this song, the two people say hurtful things to each other. Isn't it crazy when you end up saying something hurtful to the most important person in your life? You can hear yourself say it, but for some reason can't stop it, and immediately regret it. But, as this song says, even in those dark moments, there is a light. The trick is to move into that light before wrapping yourself in too much darkness. This song was written by Dulcie Taylor and Bob Cutarella. "So very hard to get it back/What you've lost in trust/Not so very long ago/The angels envied us.
Read the original review HERE