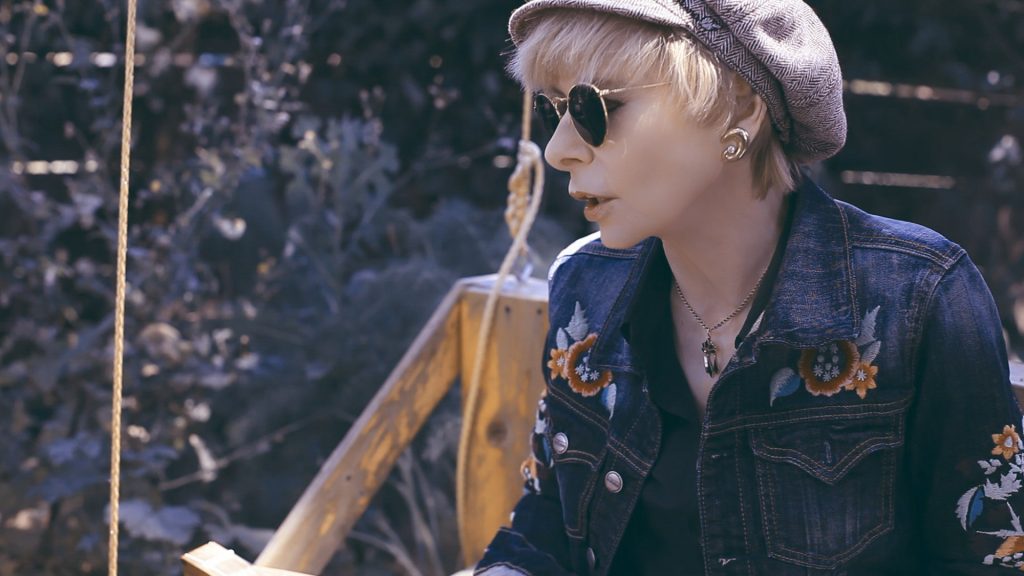 Black Iris Records, in a joint venture with MesaBluemoon Recordings, announces the March 9 release of the new album from acclaimed singer/songwriter Dulcie Taylor, "Better Part of Me". The first single, "Halfway to Jesus," will be released to
all platforms on March 2.
Co-produced with long-time collaborator, George Nauful, Dulcie Taylor once again cuts straight to the heart of the matter – be it about love, loss, or the shameful treatment of our planet. Better Part of Me is the culmination of her previous work, if you liked her before, you'll love her now. She is singularly focused. Her words, so carefully chosen, leave nothing on the table. The music found here – sometimes dreamy, often driving – is the perfect vehicle for her message.
Better Part of Me brought together the following exceptional musicians in Laurel Lane Studios: Dulcie Taylor (co-producer, lead vocals, background vocals, acoustic guitar, dulcimer and tambourine); George Nauful (co-producer, acoustic and electric guitars, acoustic piano, bass, background vocals, lead vocal and percussion); and Damon Castillo (co-producer, electric guitar, bass, background vocals, and drum programming). Joining for the recording sessions were Abraham Robles (drums, Cajon, percussion); Kristian Ducharme (B3 organ, Wurlitzer piano and acoustic piano); Dillon Johnson (upright bass); Tracy Morgan (drums, Cajon); Cameron West (bass and drums); Joey Landreth (acoustic and electric slide guitar); Dominic Castillo (electric slide guitar); Erin Snedecor and Bob Liepman (cello); Pete Whitfield (string orchestration); Valerie Johnson (background vocals); and Tyson Leonard (drum program and mandolin).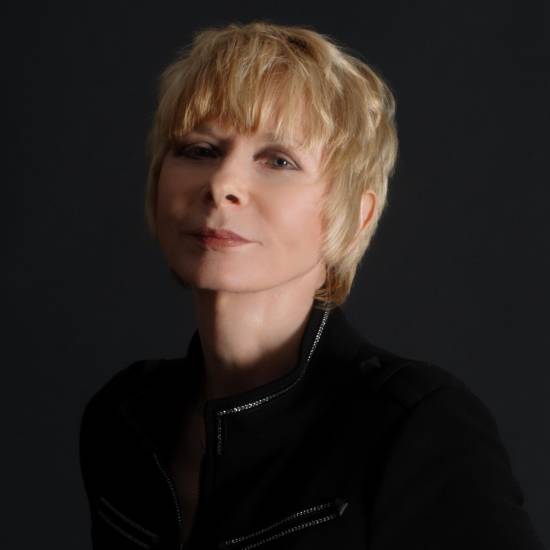 Dulcie Taylor learned a hard music lesson at an early age – don't leave your ukulele unattended in a porch chair at the beach. Some clueless teenager can sit on it and smash it to bits. The demise of her ukulele was a tough moment for ten-year-old Dulcie but that Christmas her Mother bought her a guitar and Taylor's lifelong love of singing and songwriting began. In hindsight, a grown-up Taylor sees the smashed ukulele as something of a blessing in disguise…after all, she has shared the stage with a long and impressive list of artists, including Jerry Lee Lewis, Guy Clark, Kathy Mattea, Raul Maol and Vern Gosdin.
Taylor launched her recording career in 2000 with the self-released title, Other Side of the Bed. Immediately, her work was noticed and praised by her peers. Her second release Diamond & Glass, her first recording for Mesa/Bluemoon, (2002) took home a Wammie, (Washington Area Music Award) and received substantial national airplay and charted at Album Network's non-commercial AAA format. Critics embraced Taylor with numerous outstanding reviews including, "It shines exactly like its title." – Music Row; "Dulcie Taylor is a gifted writer; she also has a compelling voice which she employs with nuance and emotion." – Dirty Linen; "Mesmerizing" – Barnes & Noble; and "Taylor is a poet, a romantic" – The Washington Post. Like Other Side of the Bed, Diamond & Glass won the coveted Wammie Award (Best Contemporary Folk Recording).
Taylor delivered her third recording, Mirrors and Windows (Mesa/Bluemoon) in March of 2004. It was no surprise that this anticipated release also got significant airplay nationwide – climbing to #7 on the Roots Rock Chart at Roots Music Report. Like Diamond & Glass, it was the TOP PICK MP3 at The Washington Post MP3 site. It too received a powerful critical response – "Throughout, the writing is smart, witty, and heartfelt." – No Depression; "This album has it all." – Sing Out! "She writes from the heart, for the heart." – The Washington Post MP3. Taylor recorded the album at the Signature Sounds studio in Palmer, Massachusetts. Mark Thayer produced and Dulcie and her guitarist John Landau co-produced. Dulcie is featured on vocals, guitar, dulcimer, and harmonica and is accompanied by several of the best musicians around – Rounder Records recording artist Duke Levine (Mary Chapin Carpenter) guitars and lap steel; Richard Gates (Suzanne Vega, Richard Thompson, Patty Larkin) bass; Lorne Entress (Mighty Sam McClain, Susan Tedeschi) drums and percussion and Michael Bellar (Art Garfunkel) Hammond B3 organ.
Her 2012 recording Free of this Sorrow (MesaBluemoon) reached No. 1 at Amazon for Top-Rated Americana. It has been followed closely by her latest CD, Only Worn One Time, released on July 7, 2014, produced by George Nauful and Tyson Leonard. Like Free of this Sorrow, this new CD features Tim Pierce on many of the guitar parts (he's played with so many wonderful artists – Bruce Springsteen, Rascal Flatts, Neil Diamond, and Santana to name a few) and was also mixed by legendary Keith Olsen (Fleetwood Mac, Ozzie Osbourne, Pat Benatar, to name a few). It also features her long-time music partners – George Nauful and Tony Recupido – playing their inimitable guitar parts and each singing two of their original songs – that's the "and Friends" part of her 2014 CD. Chris Spector of the Midwest Record in Chicago says: "Sure fire killer stuff from a major talent who's been hiding from the rest of us for too long."
Wind Over Stone (MesaBluemoon) was released in 2015 to anticipated glowing reviews. "Wonderful storytelling on display…she [Dulcie] has her craft figured out…a strong effort from the west coast-based musician. "CASHBOX. "Wind Over Stone is an irreplaceable treasure of a record if not the underground, country-strong album of the year." MusicisM. "Her new album WIND OVER STONE is an Americana masterpiece…This album is the real thing." John Ems Music Reviews. "She is a poet and a dreamer and a highly effective guide through the seemingly small things that matter most." Parc Bench. Two videos of from this CD can be found on Dulcie's YouTube Channel. Together, they have over 820,000 views.
In addition to writing songs, Dulcie Taylor is a writer of poetry and prose. She served as a member of the Board of Directors of the Poetry Series at Washington, D.C.'s Folger Shakespeare Library when living in the DC area. The Folger attracts scholars from around the globe, and is also home to the world's largest collection of Shakespeare's printed works, as well as magnificent collections of other rare Renaissance books and manuscripts.
Download Dulcie's 8×10 high resolution promo photos by clicking the image below