Mirrors and Windows
Dulcie Taylor
MBR2004
Black Iris Records – 2004
A review written for acousticmusic.com
by Bob Gottlieb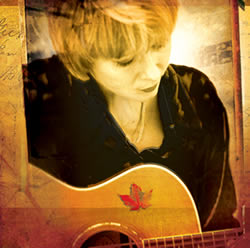 With this new disc from Dulcie Taylor there is significant growth from the first disc on Black Iris, and that was a very solid effort.
On this second go round from Black Iris Records she either wrote or co-wrote all the songs that we are presented with for our auditory pleasure. These songs reflect the germination of ideas that have taken place in the intervening time between the recording of these two discs.
These songs wander the ground that varies from folk to roots rock, Seaboard Train, around some meanders and down some gullies to some country acoustic sounds, to some Byrds influenced country rock. There are also a few cuts such as Love Like yours and Mine that are straight, no frills attached, acoustic, mountain beauty. On this cut with its sparse accompaniment Dulcie shines on the dulcimer, and her voice shows all of its southern rural roots. She is a true Southern Lady by place of birth and this southern grace and gentility is reflected in her songs. Her song writing is a refreshing product of her heritage. These songs are sensitive to the situation without ever becoming maudlin or sappy, a rare achievement. She is constantly changing up the pacing and tempos to keep the listener on their toes and interested. Taylor has that ability to take the music she grew up with and bring it into a modern time and form without it losing any of the charm that made it memorable. There is a craft to writing songs that are both memorable and noteworthy, and this woman has it in abundance.
Dulcie, as well as songwriter, contributes some accomplished harmonica, dulcimer, and guitar playing. She is joined here by a number of fine musicians including; Duke Levine (Mary Chapin Carpenter's band) on lap steel and guitars; Richard Gates (Suzanne Vega) on bass; Lorne Entress on drums and percussion (Mighty Sam McClain); John Landau (her regular touring guitar player) on guitars and some vocals; and Michael Bellar on Hammond B3 (Art Garfunkel). These guys play with great sensitivity; they lay back enough to support her vocals and songs, and then step up at the proper time to enhance the songs and bring some memorable musicianship to the disc without taking anything away from the song.
This is a very fine and accomplished disc that brings to light a southern heritage that was in danger of fading.