Waxed – Record Review from Issue #50 March-April 2004
Dulcie Taylor
Mirrors & Windows (Black Iris)
By Eric Schumacher-Rasmussen
nodepression.com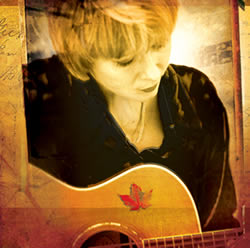 Dulcie Taylor has been making a name for herself in the mid-Atlantic, winning songwriting awards in Washington, D.C., and at Merlefest for her thoughtful, direct slices of life. Mirrors & Windows, her second album, should go a long way in establishing her in the singer side of the singer-songwriter equation.
Though some numbers, such as "Blackberry Winter" and "Out Of My Blood", stick a little too close to Mary Chapin Carpenter middle-of-the-road territory, Taylor's way with a lyric makes even the more generic tunes here worth lingering on. The real gems, though, find Taylor lending her clarion voice to rootsier sounds, as on "Seaboard Train", with its gospel quartet-style backing vocals and electric slide, and the delicate "Other Side Of The Bed", where she writes not only her epitaph but her 15-second soundbite in case she's ever interviewed on TV about the meaning of life.
Throughout, the writing is smart, witty and heartfelt. The real knockout is "Woman I Used To Be", an eerie, insistent rumination on rediscovering one's lost self. Sustained guitar harmonics and crash cymbals evoke both a sense of loss and a desire to defeat personal demons.
Helping Taylor is a collection of crack studio musicians, including Chapin Carpenter vet Duke Levine (whose twelve-string electric guitar solo shines on "Blackberry Wine") and Lorne Entress on percussion. Taylor's own dulcimer is less prominent than on her 2002 disc Diamond & Glass — it appears here only on the album's closer, the lullaby-like "Love Like Yours And Mine" — and while that makes Mirrors & Windows somewhat less distinctive, the album as a whole is more realized.