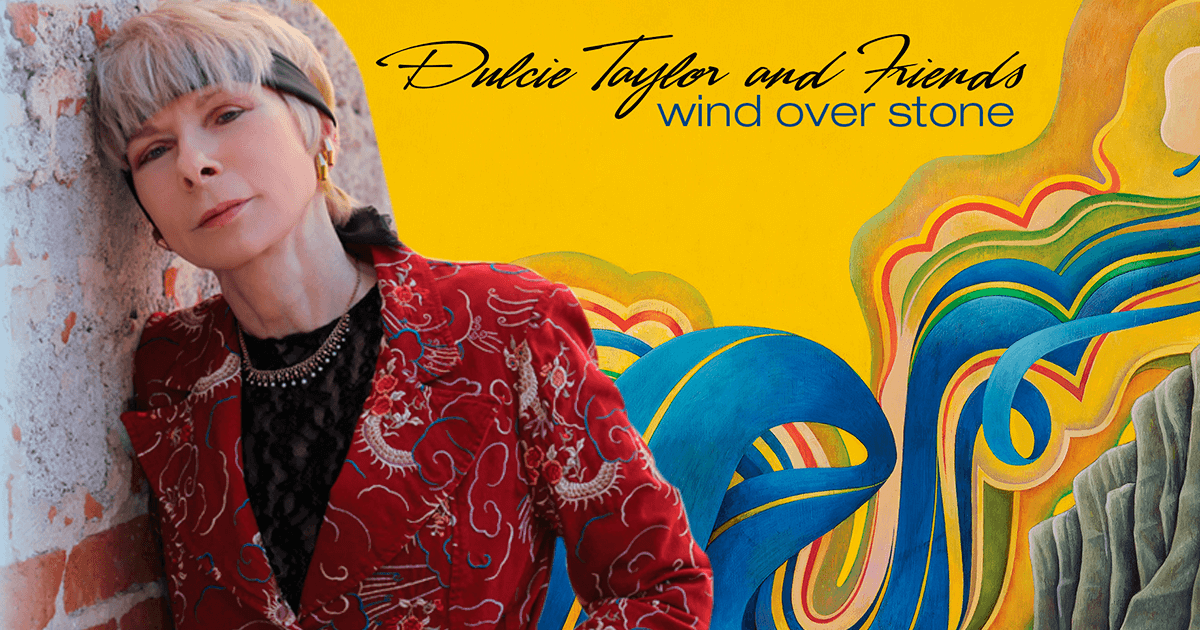 Dulcie does it again!
GLEN STARKEY
New Times SLO
Saturday, September 26, 2015
Volume: 30, Issue: 9
One of the best things to happen in local music is when Southern Belle and Mesa/Bluemoon Recordings artist Dulcie Taylor moved to the area. She's a welcome and talented addition to a scene already fat with great songwriters.
She's just released her sixth album, Wind Over Stone, and it's gorgeous. She's once again working with musical partners George Nauful and Tony Recupido, among others, creating lyrically rich, musically complex songs that are expertly orchestrated for maximum effect.
HEART LIKE A WELL
The record opens with "Not Here, Not Today," a patriotic barnburner that moves from Valley Forge to Rosa Parks to Flight 93. Full of verve and attitude, this is as close as this Americana chanteuse gets to anthem rock. When all the voices come in on the chorus, they're singing like they mean it: "Here we believe in freedom/ Whenever someone tries to take it away/ Bless the brave who stand up to meet 'em/ Saying not here and not today."
"Only a Dreamer" captures Dulcie's softer side, and when Timo Beckwith's haunting recorder comes in, the song takes on a solemn Native American air. You can also really hear the hand of co-producer Tyler Leonard at work in the layers of violin and synth.
You really get an understanding for Dulcie's narrative songwriting ability in "When the Cherokee Roamed," in which she imagines America when it was wild, beginning with Columbus when "The Miami skyline was nothing but trees/ On Manhattan Island the deer ran free." She mentioned the Trail of Tears, Custer's last stand, robber barons, and natural beauty of the pre-"civilized" America, but then the song takes an unexpected turn. "I call on my phone, I drive my car/ Love to play my radio, those electric guitars/ They haven't come cheap, we've paid a high cost/ So much beauty has been forever lost."
And those are just the first three songs on an album that keeps giving its all for every one of its 14 tracks. To promote the new record, Dulcie Taylor has a bunch of upcoming shows. She and co-producer George Nauful will appear on Dave Congalton's radio show at 3 p.m. on Thursday, Sept. 24; she'll appear with Nauful and Tim Jackson at 5 p.m. in Costa de Oro in Santa Maria on Friday, Sept. 25; her big record release party is at 5 p.m. in SLO's Boo Boo Records on Saturday, Sept. 26; and she'll play an 11 a.m. brunch show in Pismo's Shell Café on Sunday, Sept. 27. Visit her website, dulcietaylor.com, for other upcoming shows.
Note: Dulcie Taylor has several upcoming shows to promote her gorgeous new album, Wind Over Stone, including a release party on Sept. 26 at Boo Boo Records.
Read the article NEW TIMES SLO