Dulcie Taylor performs songs from new album at Presqu'ile Winery in Santa Maria
By Joe Payne
March 28th, 2018, Santa Maria Sun – Volume 19, Issue 4
Singer/songwriter Dulcie Taylor has a sweet voice, but not sweet in a cotton candy kind of way. It's more like a hickory-smoked barbecue sauce kind of sweet.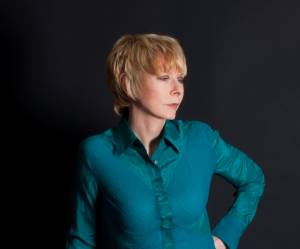 It might have something to do with being brought up in South Carolina, and her relaxed Southern drawl, but the acclaimed artist has called the Central Coast home for years now. She just released another album on March 9, titled Better Part of Me, and is performing shows in SLO and Santa Barbara counties to share her new music, including a concert on March 30 at Presqu'ile Winery in Santa Maria.
Taylor cut the new album with Mesa/Bluemoon Recordings in Atascadero, the town she calls home. It's her fifth album recorded at the studio, and is released under the Black Iris Records label.
From the outset, the album makes a statement with ringing acoustic guitars and Taylor's soulful and smokey vocal lines front and center. The electric guitar parts are clean and clear, underscored by solid combinations of drum and bass.
One of the early tracks on Better Part of Me is "Watch Me Hurt," a popular one with her listeners, Taylor said. It begins with slow, bluesy riffing and builds to a chorus that highlights the clarity of Taylor's high register.
"That was the first song we cut; it was nice," she said. "If you cut something you like that much right out of the gate, it sets the bar, you know what I mean?"
Better Part of Me includes quite an assortment of collaborators. Taylor basically had her run of some of the Central Coast's most skilled instrumentalists, she said, and more than 10 other musicians joined her on all the different tracks.
The producer of the album, George Nauful, who is also the owner of Mesa-Bluemoon, plays just about everything on Better Part of Me, from electric and acoustic guitar to piano.
"He plays terrific leads," Taylor said. "And he is so good at taking that little guitar part and putting it under something, you know that kind of thing up under stuff that supports it and propels it in the direction you want to go to. He is marvelous at that."
The Castillo brothers—that's Damon Castillo and Dominic Castillo—both took time away from their bands to contribute as well. Damon also did the engineering and mixing on the album, which places a headphone-wearing listener smack dab in the middle of the skilled jam session.
There are several other notable locals on the album: percussionist Abraham Robles, keyboardist Kristian Ducharme, and cellist Bob Liepman of local duo Bob and Wendy. Everybody brings something dynamic to Taylor's sound, and it all blends into an organic whole that's fun to listen to.
Another great song on the album is its single, "Halfway to Jesus," a real rocker with plenty of country twang.
The tune explores climate change and the fallout from extreme weather events as signs that humanity needs to shape up and make some changes.
"Well it ain't like we haven't been warned/Now we're living through thousand-year storms/Lookin' back, where does that leave us?/Halfway to Jesus," the chorus goes.
Better Part of Me is definitely a continuation of Taylor's previous albums Wind Over Stone and Only Worn One Time, but don't confuse that as a slight. Her songwriting has character, with poetic turns but also plain-spoken truths.
Her strength is in more than just her lyrics though, it comes back to her voice. She sounds hauntingly similar to artists like Stevie Nicks, but is truly unto herself. She's comfortable in her voice, and connects emotively to her words so clearly, that really it spells the difference between a true singer/songwriter and everyone else.
Taylor doesn't take too much time to wax poetic about "the process," she said, because she's too busy staying present in her creativity.
"I just think every day got you here and you have to be aware of what's happening to you and what you're going through," she said. "Some people just put themselves on autopilot. I wish I could do that. My life may have been easier if I could have, but I think if you write you have to be open to other things to have something to say.
Live at Presqu'ile
Dulcie Taylor performs songs from her new album Better Part of Me on March 30 from 4 to 6 p.m. at Presqu'ile Winery, 5391 Presqu'ile Drive, Santa Maria. More info: presquilewine.com or dulcietaylor.com.
"I honestly believe what you take in has a part in what comes out of you, so you better be putting some good stuff in there," she added. "You never know where your inspiration is going to come from."
After the songs are written, recorded, and the album is "shrink-wrapped," it's time to perform. Each show is another chance to connect and deliver each of her songs, she said.
Taylor said that the upcoming show at Presqu'ile isn't her first at the venue, and she finds plenty of inspiration there—from the vineyard view to the welcoming staff and audience.
"I play Presqu'ile Winery quite frequently," she said. "I love it. That's a fun place."