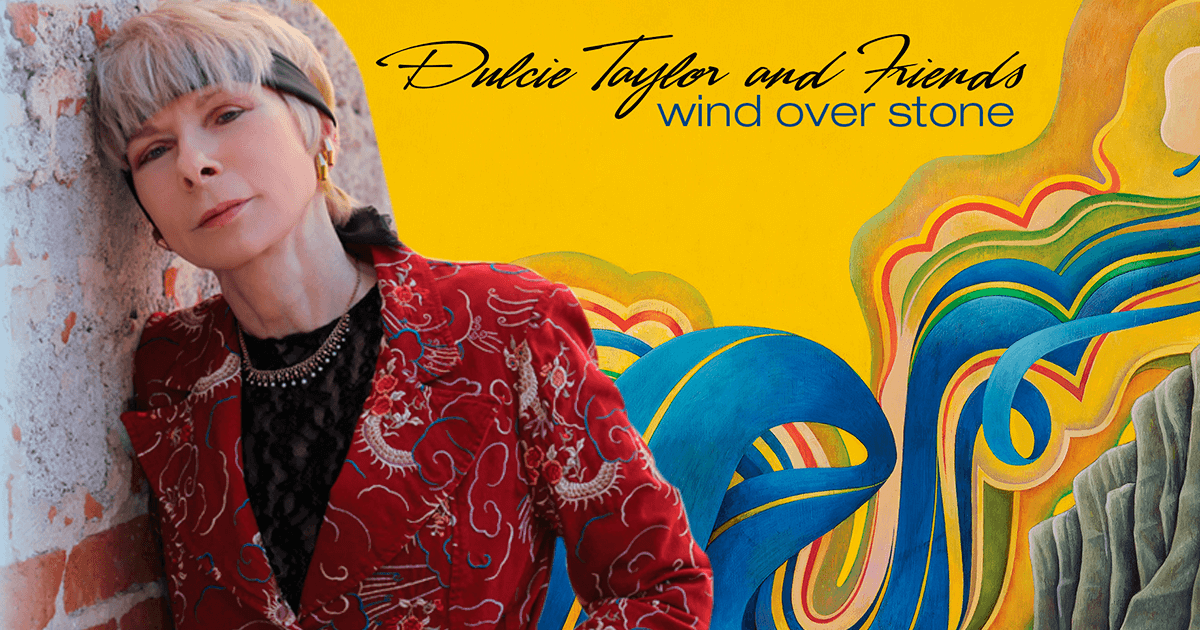 The Roots Music Authority

Album Review
Wind Over Stone
Dulcie Taylor and Friends – Wind Over Stone
by taoboy@cox.net
September 29, 2015
This new CD by Dulcie Taylor and Friends is produced by George Nauful, who has steadily been at the helm of her work. He is rightfully credited. Who else but Dulcie Taylor lets others sing the lead vocals at times on their albums?
For the record both George Nauful (guitar, keyboards, backing vocals and lead vocal on "Amy" and "I Wanna Ride") and Tony Recupido (acoustic guitar, backing vocals and lead vocals on "Reasons Why" and Joyful News") share that honor on this disc.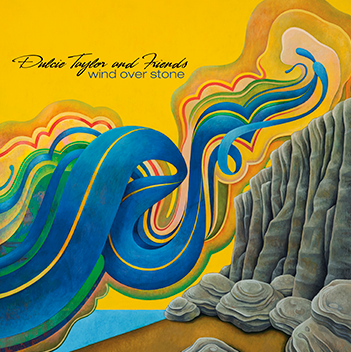 Dulcie Taylor (lead vocals, acoustic guitar, dulcimer, percussion) is joined on this disc by many of her long time and talented friends including her afore mentioned long time producer George Nauful and The renown Tony Recupido: they are joined by Tim Pierce and Nina Gerber (guitars): Tyson Leonard (mandolin and violin): Aaron Porter (keyboards and accordion): Bob Gross and Randy Tico (bass): and Tom Lackner, Tracy Morgan and Scott Breadman (drums and percussion). This group is very solid together weaving a beautiful tapestry no matter the song. Dulce wrote or co-wrote 10 of the tunes 14 tunes; one is written by George Nauful and 2 by Tony Recupido and one is a cover of a Motown classic.
These are songs of strength and fortitude that though they seem to be about a myriad of diverse things and people and events, including love and romance they are tied together by the fortitude and courage of the people and places they are about; from Rosa Parks, to the founding fathers' of this country, to what this country had going for it back when "On Manhattan Island the deer ran free." This is a collection of songs that celebrates the freedom and tenacity of the people, the thought, and the land itself.
And for sheer beauty and nostalgia there is the song "Prayers," take a moment and give it a listen as it is a song of a special moment in a childhood. Not mine but it almost makes me want it to be mine.
by bob gottlieb
Read the article at No Depression Here album-review/wind-over-stone